Reviews are beginning to appear for Jonathan Dark or The Evidence of Ghosts, including this lovely one from Dad.info:
'When Benedict's debut novel The Beauty of Murder was released in 2014, readers were blown away by her masterful blend of crime, wit, research and character. Her new novel, once again combining crime fiction with a dose of fantasy, is even better and confirms her as one of the very best writers currently gracing our bookshelves.
A woman who has had her sight restored and a police detective determined not to have another death on his conscience are drawn into a mystery where the dead have something very important to say.
Beautiful, heartfelt and utterly brilliant.'
Jonathan Dark or The Evidence of Ghosts is out on 25th February. Pre-order here!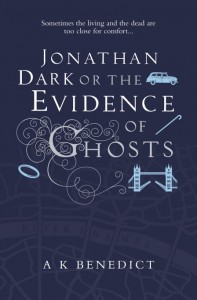 ←
'The Victorian Age' Trailer
♦
Encounter with The Night Manager
→