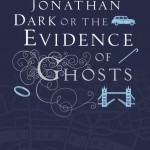 In a city of lost souls, the living and the dead are sometimes too close for comfort…
Maria King knows a secret London. Born blind, she knows the city by sound and touch and smell. But surgery has restored her sight – only for her to find she doesn't want it.
Jonathan Dark sees the shadowy side of the city. A DI with the Metropolitan Police, he is haunted by his failure to save a woman from the hands of a stalker. Now it seems the killer has set his sights on Maria, and is leaving her messages in the most gruesome of ways.